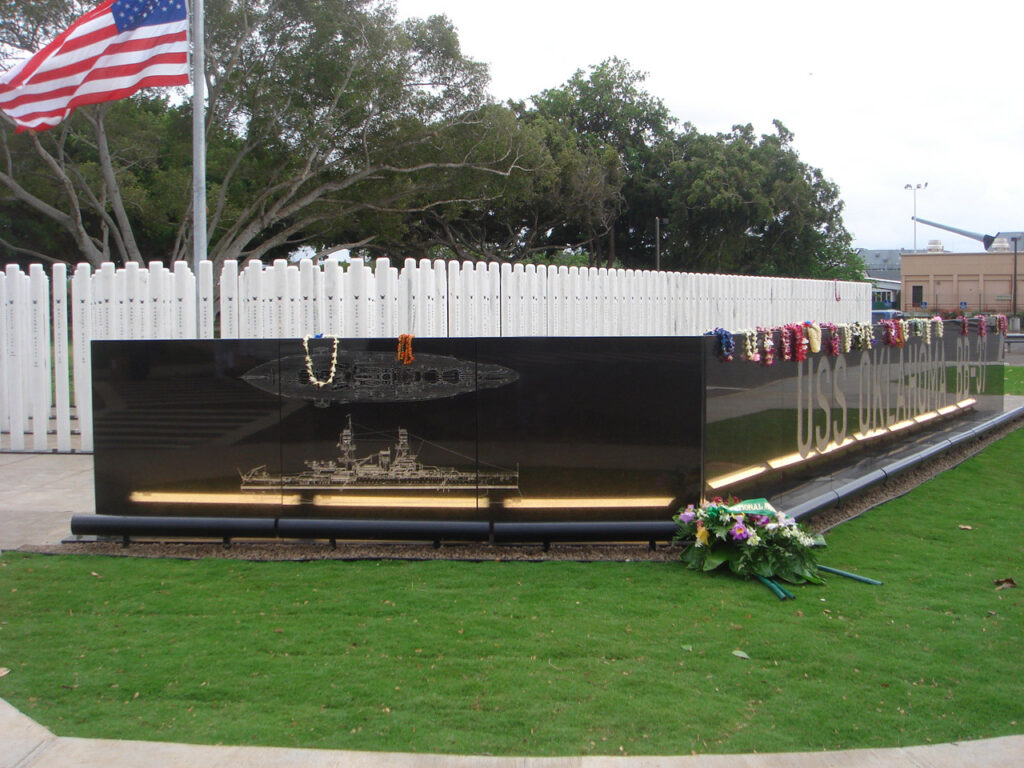 To see the USS Oklahoma memorial you must purchase shuttle tickets at the USS Bowfin ticket counter just north of the USS Arizona Memorial Visitor Center. 
Ford Island is an active military base so purses, handbags, camera bags, or items that permit concealment are not allowed.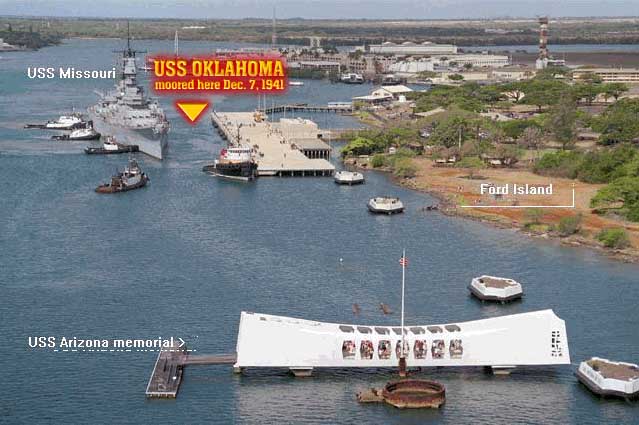 Pearl Harbor Today
Today the Battleship Missouri conceals the very spot the second highest casualties happened during the battle of Pearl Harbor. On this spot the USS Oklahoma capsized Dec. 7, 1941. It was here her 429 Marines and Sailors gave their lives over a period of 3 days from slow suffocation.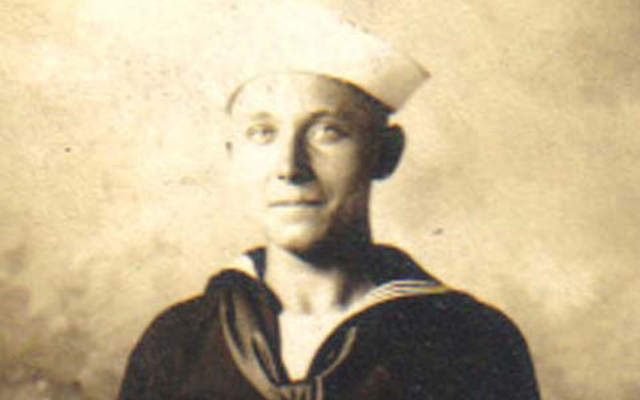 Vernon T. Luke  MM1c 
KIA Dec. 7, 1941
USS Oklahoma BB-37